As we celebrate International Women's Day, we're proud to recognise three inspiring female entrepreneurs from the Ankorstore community. 
We had the opportunity to speak with Natasha Ray, co-founder of UK-based concept store &Keep, and Soledad Rivas and Isabel Tormos co-founders of Spanish brand Reliée Studio about their unique journeys and the challenges they have faced and overcome as female business owners. 
Join us as we share their stories and learn about their successes, what drives them and the advice they have for other female entrepreneurs looking to start their own business. 
Summary
Natasha Ray, Co-Founder of UK concept store &Keep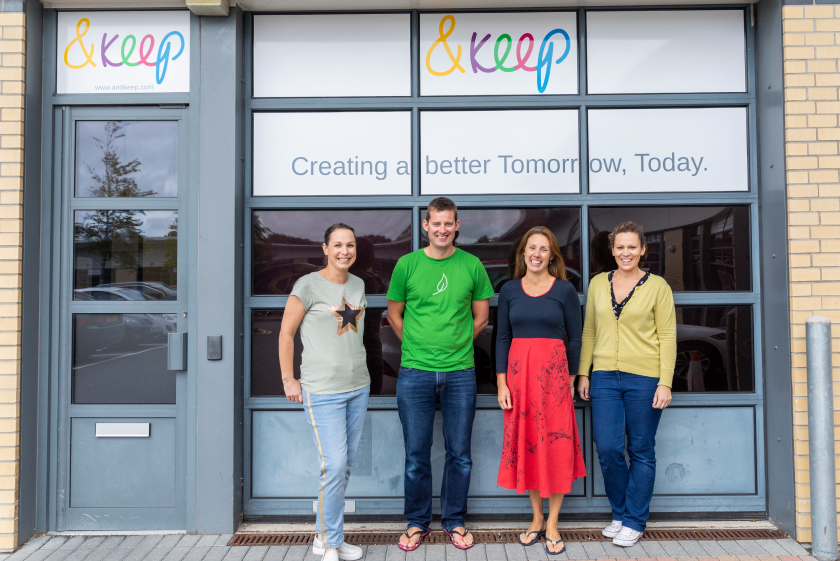 Please tell us a little bit about you and your store?

&Keep is an online one-stop shop showcasing a vast selection of eco-friendly, sustainable and reusable alternatives for people and their homes. Through email, blogs and social media we aim to educate and inspire people in their desire to live more sustainably and encourage our followers to live more mindfully.
What challenges have you faced in your career and what's been your career highlight so far?
There have been a fair few challenges thrown at us since launching &Keep 6 years ago – Brexit, COVID, the Ukraine War and the Cost of Living Crisis to name a few! I am lucky to have a fabulous team and we adapt and roll with the punches to overcome most challenges.

There have been so many career highlights it's hard to pick one. Winning awards that recognise &Keep's contribution to the community, the planet and the female entrepreneurial leadership industry all gave me a huge sense of achievement and motivation to keep on doing what I do.

My daughters telling me they want to be like me and take over &Keep one day has been a stellar highlight!
Which women in your life or in the media are you most inspired by and why?

Women who use their spotlight and influence to help the planet, champion small businesses and particularly female-led enterprises always have my admiration. Michelle Ovens, Mary Portas, Holly Tucker, Anna Turns, Natalie Fee, Julia Bradbury all top my list. 
When did you join Ankorstore and how has the platform supported you in your independent retail journey?

I joined Ankorstore in October 2021. Ankorstore has been a huge support in many ways. It's great to have a single platform that so many of our suppliers are on. It allows us to place smaller orders than we would have to directly with the supplier, and 'bundle up' numerous orders to qualify for free shipping. It also cuts down on admin time and keeps track of the various ways suppliers want you to place an order!

The promotions Ankorstore have run have been a massive help with keeping our margins maintainable and keeping the business afloat during these austere times. We would have had to discontinue some brands had it not been for the boosts Ankorstore gives retailers.

Ankorstore also provides a global shop window. It opens up opportunities to stock brands that we would not have happened upon ourselves – a fantastic wholesale catalogue!
Do you have any advice for women who are taking their first steps into the entrepreneurial world?

Life is tough my darling… but so are you! Women are still expected to wear many hats in society. Many female entrepreneurs are full time mothers and housewives as well as full time business owners. It's exhausting, but it can be done. Put on your big girl pants and go get that dream.

Draw strength from those who have succeeded when you feel downbeat or hit a stumbling block, reach out to communities of female founders – we are all in the same boat and have felt how you do. And learn to celebrate your successes… I'm rubbish at that!
As an independent business owner, what does International Women's Day mean to you?

As an independent business owner, International Women's Day is a wonderful time to celebrate the single-handed contribution women make to the economy. It's all our hard work – fuelled by a passion for what we do. I am always thrilled to count up the number of small businesses we support that are female founded and led. Sisters really are doing it for themselves!

It's so important to take one day a year to reflect on achievement and check in with yourself that you are doing a good job, it's recognised and it's appreciated.

The past year has been a little tough for me as I have been going through active treatment for breast cancer. I have not missed a day of work and kept my business fully operational – perhaps this IWD I should remember that and feel a little proud.
Discover Natasha's concept store &Keep here.
Soledad Rivas and Isabel Tormos, co-founders of Spanish brand Reliée Studio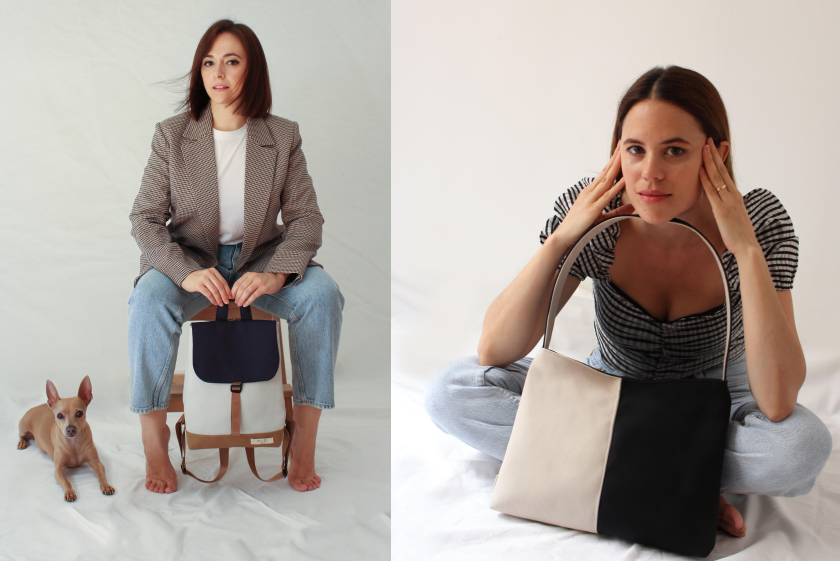 Please tell us a little bit about you and your brand?
Reliée Studio was born four years ago from the need to transform waste into good design. As we both come from the world of design, and we both love bags, we decided to create a brand of sustainable bags.
We created our first collection of handbags using scraps from clothing brands, upholstery and leather goods workshops. With the fabric scraps we made patchwork pieces to create models such as Paige. In the next collection, we introduced recycled fabric from plastic bottles as the main material, and then applied the scraps of leather in the form of pockets. This material made it easier for us to keep up with the pace of production, while still keeping in mind our mission to recover waste.
When did you register to join Ankorstore and how has the platform helped you in your independent brand journey?
We have been with Ankorstore since 2021. The most important benefits of Ankorstore for us as a brand are all those things that we couldn't offer as a small brand: 60-day payment terms, free shipping on orders over 300€, being able to offer discounts on first purchases to new retailers, visibility and of course access to retailers all over Europe. Another advantage is the Ankorstore team, who have always been willing to help us with any queries (and we have had many!).
Do you have any advice for women who are taking their first steps into the world of entrepreneurship?
One of our biggest tips for women taking their first steps in the business world is to network. For example, start by contacting small brands that you admire. Nowadays it is very easy through networking to meet people and learn from their experiences.
Persevere. Don't be afraid to persist even if you are a small brand or just starting out. It has happened to us that by placing small orders there are suppliers who pay less attention to us, so you have to keep insisting.
As an independent business owner, what does International Women's Day mean to you?
We feel privileged to be able to do a job we love and to have had access to higher education (we met doing a Masters degree). This would not have been possible 100 years ago, and it is all thanks to the struggle of many women. Even so, we still have a long way to go.
We have to say that many of the brands we follow and know are led by women and we are proud of that. There is an atmosphere of generosity and support among us that empowers us all.