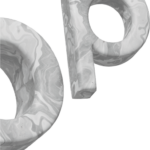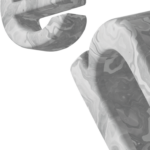 Set up your shop
Create my online store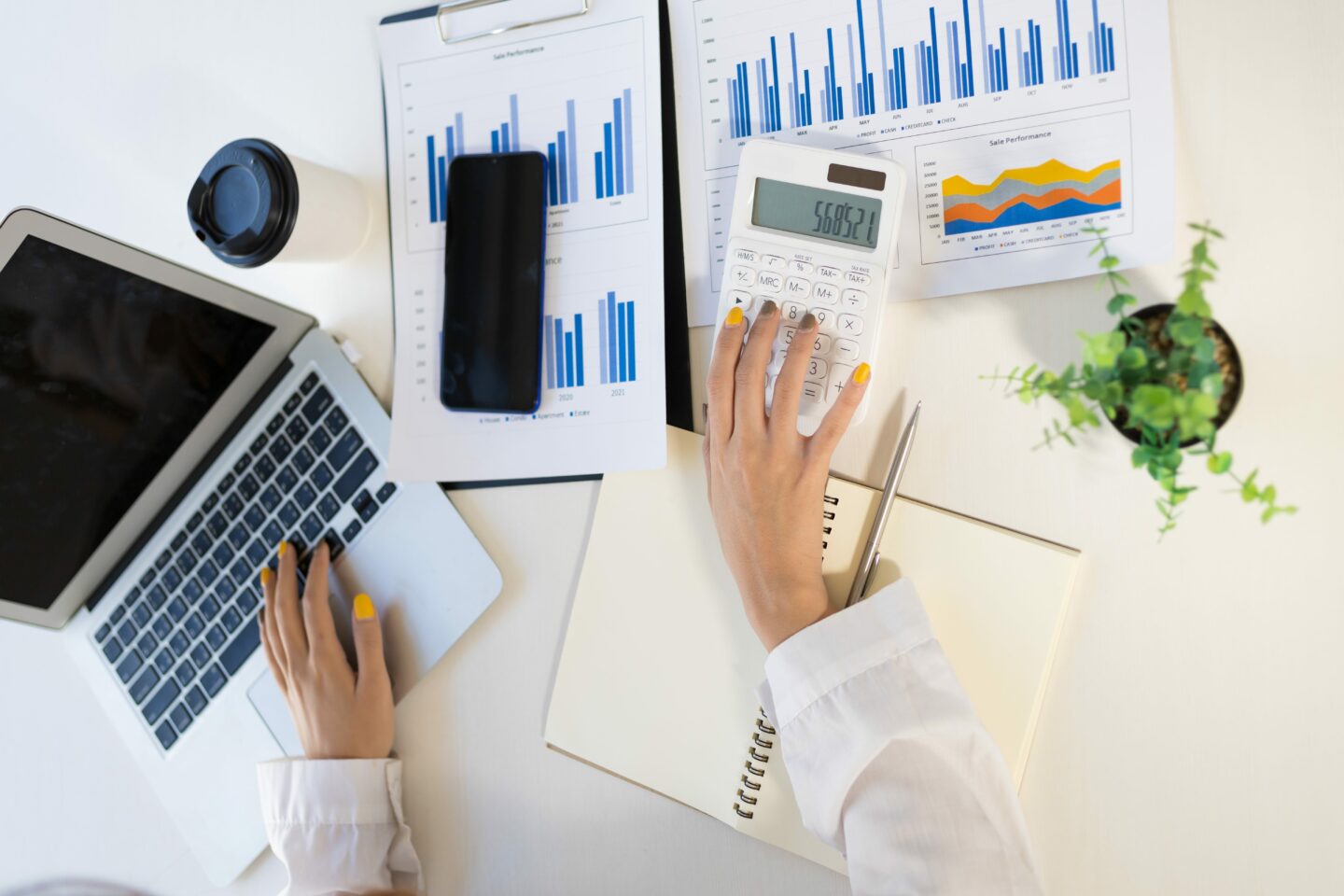 8 steps to open an online retail store
2 September 2022
To open an online retail store is a way to save costs (no premises and minimum overheads) and reach a wide range of customers compared to the opening of a normal retail store.  Alongside bricks and mortar retailing, ecommerce is a common business model.
Since the COVID-19 pandemic, many entrepreneurs have turned to the Internet to open an online retail store. The costs of renting premises and buying stock are rising, so this is an innovative way to sell and make a profit.  
This article is a guide on how to open an online retail store and turn your entrepreneurial dreams into reality.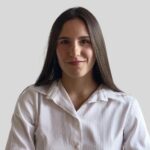 Andrea Landi
1 - Decide on your product sector
What do you want to sell? If you have a unique idea that no one else has thought of, you've found a niche market. This could be anything from super-comfy beds for small dogs to ethical party bags. Then you need to research if there is a need for your product.
Market research
Market research is essential as it demonstrates whether people will buy a product. However, market research for start-ups can be expensive, especially if you use large research companies and focus groups. How can you carry out inexpensive market research?
Case study

Lucy wanted to set up an online store selling hand-made baby clothes, but she had no money for market research. She decided to do her own research by producing a simple questionnaire establishing the need for her idea in the local area.

The questionnaire was a one-page form, so it didn´t take long to complete. A simple multiple-choice answer system was used, with a comments section at the end to make it easy for Lucy to analyse the results.

She distributed the questionnaire to friends and family, and people with children or links to children.

This is a good way to carry out cost-effective market research if you don´t have a large budget.
Target market
Another important factor is your target market. This is the audience you will sell to. Using the party bag example, the target market is likely to be parents with school-age children. 
Once you've established that people would buy your product you have to work out how to target them. Consider where people go and hand out flyers offering introductory discounts or a competition. 
Again referring to the party bags, the target market is likely to be at the school gates, at mother and toddler groups, at children's clothing retailers… your objective is to market to these potential customers.
2 - Write a business plan
No online business will be successful without a business plan. This is a key document that determines your strategy and how you will implement it. It encompasses the framework of everything you need to consider when opening an online store.
Business Plan content
You may have to present your business plan to potential investors and employees or just use it for your own purposes. The following elements should be included to create a solid working document:
overview of the business

products

to be sold

platform to

sell

from

competitor analysis

cost to

create

the plan

target customers

marketing

plan

number of employees required
The business plan should be relevant to the retail sector you are going to operate in. For example, if you're planning to sell homeware, the plan should consider whether electrical items need to be health and safety checked. Likewise, if you're going to sell food does it comply with the necessary regulations?
Good to know: Selling food items in the UK

If you plan to sell food online (whether jars or jam or bars of chocolate) you must comply with the Food Standards Agency requirements. 
3 - Decide how to finance your online shop
You've got your idea but how are you going to fund your e-commerce business? If you're not lucky enough to have a sum of cash, there are other ways. The good news is that it's much cheaper to open an online store than a bricks-and-mortar shop as you'll have fewer overheads.
Get a bank loan
You could approach your bank and ask for a small business loan to help you with the money you need starting your online store.
The bank will want to see your business plan and detailed figures of your projected sales and profit, so they know you won´t default on the loan. You may also be required to provide a guarantor.
Tip: Secured or unsecured loan?

A secured loan will be cheaper as you have to pledge an asset against it, such as your property. We don´t advise this unless you are sure your business will be successful as you could end up losing your home.

It is better to request an unsecured loan, even though the rate of interest will be higher.
Angel investor
Another option is to look for an angel investor. If you know a wealthy individual who wants to invest in a business this could be the perfect solution. Again, they will want to see your business and financial plans.
An angel investor often injects money into the business at agreed times, rather than in one lump sum.
4 - Source your online shop products
Once you've decided what product range you're going to sell in your store you will need to start finding suppliers. This will depend on the products you intend to sell. You could be importing goods from abroad or you could source locally.
Supply costs of a retail store
Cost will be a major factor in the decisions you make on which suppliers to use. 
If you're going to sell a mass-market product, such as stationery or craft kits it's likely to be cheaper to import from China. Whereas if you decide to work with a local business that produces hand-made goods you'll be buying British.
When choosing a supplier get several quotes and compare how professional they seem.
Questions to ask suppliers
How long have you been in business?

Who else do you supply?

Can I visit your manufacturing premises?

Do you offer sale-or-return?

Can we have a service level agreement?
Supply costs also need to consider shipping and import duties, particularly in the light of Brexit.
Negotiating with suppliers
Another important point to establish is the supplier's payment terms. Do they expect payment in 30, 60 or 90 days and will they offer a discount for bulk orders?
This helps with negotiating a better price which will help you make more profit. You should also ask about delivery times – there's no faster way to lose a customer from a website than when they see 'out-of-stock' on the product they want to buy.
5 - Set the prices
Once you know how much each product will cost to buy from the suppliers you can set your retail price. Be realistic and sell slightly below or at least the same as your competitors.
Making profit
This stage of your plan to open an online shop is very important as it will help you work out how much profit you could make. You won't know exactly how many products you will be selling but you can project and estimate the sales and profit for the first year.
Remember your actual profit is the retail price minus the cost price, allowing for other expenses such as marketing costs. 
Tip: Raising prices is harder than reducing them

You can´t trial a product at 99p then raise the price to £1.50 after a month because it's selling well. This would be unethical and lose customers fast. If you do need to raise prices after a period of being online, warn people and offer them the chance to buy at the existing price, which will boost customer loyalty.
Use psychology in your pricing strategy
People love a bargain and to feel they're getting something for free or cheap. If you run a promotion, make sure you state that the price will increase after a given period (e.g. 4 weeks) to encourage people to buy at the lower price.
Likewise, a customer will more likely buy a product that's £9.99 rather than £10.00 – that extra penny makes all the difference in the mind of the consumer.
6 - Choose a platform to sell from
Selecting the right platform is essential to offer efficient and consistent sales. There are many platforms to choose from such as:
Deciding on an e-commerce platform
When you choose a platform, you should consider:
how well known it is

the charges – is there a flat rate per year or will you be charged per transaction?

payment options – can

people

use PayPal, Apple Pay, Google Pay etc? The more payment methods there are the more potential customers you'll attract.

technical support – is there 24/7

customer

support/is the tech team in the same time zone as you/can you speak to a real person?

security –  the security of the

site

you choose is essential. Check if data is backed up and what the platform does to prevent fraud.

features – many platforms offer built-in marketing tools such as

search

tools,

email

capturing, newsletters, reward programmes, promotional offers and abandoned shopping cart reminders.

design – the platform you choose should be something that customers

like

and

want

to buy from. If there are limited themes to choose from you may find your design is the same as a competitor's.
Setting up a website
You may decide not to use a platform and instead opt for a website. If you have a creative side, you can do this with WordPress, but beware, it can take up a lot of your valuable time. Time that could be better spent on setting up an online store.
The other option is to employ the services of a web designer/developer who create a tailor-made website and add the content you supply.
7 - Set up a delivery service
The logistical side of an online store must run smoothly and efficiently. Excellent delivery service is the key to retaining customer loyalty. Customers will expect delivery as stated on the web page or platform.
The logistics
Choose a reputable courier company that you can rely on to deliver goods on time and securely. Check the delivery costs and factor them into your product prices if you're offering free delivery, or clearly add the costs to the product pages.
Offering pick-up points is a great USP as it means people can collect when they do their supermarket shopping or on their way home from work. 
You should also discuss how returns will be handled with the courier company.
Time-saving logistics software
When you start an online store time is of the essence. You are not likely to have time to print delivery labels, collate addresses and send confirmation emails. Research the software tools available to help you automate the delivery service.
8 - Select the right marketing when you open an online retail store
Without marketing you won´t attract customers. When starting an online shop the marketing plan should detail the media you intend to use to market your products and the timelines you will work to. 
Branding for a retail store
The first step when marketing is to establish a brand. This should reflect what you sell and convey your company image. If you're selling eco-friendly products, you should choose a logo and image in neutral or green colours, while toys and fun products could be represented by bright, primary colours.
Marketing methods
An online store needs constant marketing, or no one will know it's there. There are several ways to market an online shop:
post regularly on social media (new products, special offers, seasonal ranges)

write articles and blogs using keywords to attract Google

consider influencer marketing (you give free products to influencers who photograph them and post on social media)

ask customers for reviews and post them.
You can find more marketing ideas to promote an online store here. 
We hope this article has helped show you how to start an online retail business.
If you plan to open an online shop we'd like to help. Join our Ankorstart support programme for free advice and guidance on setting up your store. 
Related posts "Create my online store"