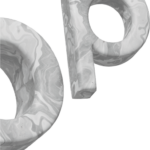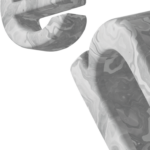 Set up your shop
Create my project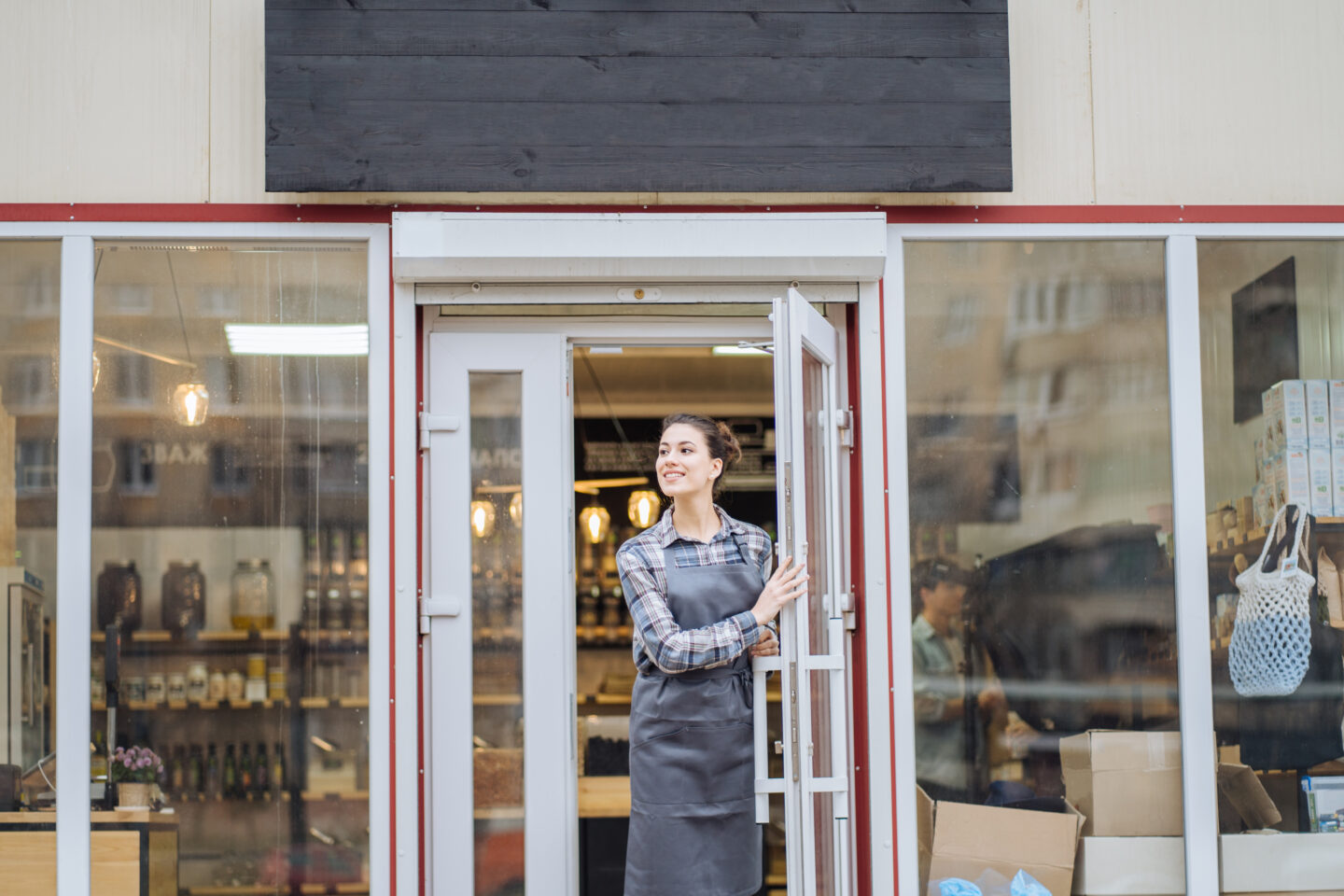 How to prepare for the grand opening of my retail store?
31 October 2022
After many months of hard work and effort, the big moment you have been waiting for has finally arrived – you are opening up a new retail store! This is a truly momentous occasion that should be celebrated. A grand opening is a chance to relax and celebrate your achievements. Your grand opening is also the ideal time to motivate your new staff. Most importantly, though, your grand opening is the perfect time to get potential customers excited about your business. 
A grand opening is a fantastic promotional opportunity and can help to establish your store in the community. Your grand opening is a crucial aspect of your overall marketing strategy, so it deserves to be planned carefully.  
Preparing for the grand opening of a new store can seem like a daunting task. You'll have to decide on the best way to generate buzz about your business. Then you will need to create a budget for your event and get all your insurance in order. Do you want to make your grand opening a real event to remember? Then you'll require entertainment and catering. When you have your plan, you'll need to figure out how to advertise your opening. 
It can seem like a lot of work, especially for a new retail business owner : you probably have more than enough to think about already! No need to worry. We have put together a simple, step by step guide on how you can plan and pull off a great grand opening for your store.
Get a great idea for your retail store's grand opening
A grand opening is a huge opportunity to spread the word about your shop. Whether you are starting a concept retail store from scratch, opening a new location, or relocating your existing store to another area, you will want to mark the occasion with an unforgettable event. To make sure that your grand opening is one to remember, you'll need a good idea.
Why you need a grand opening
Sure, a grand opening is a big celebration. However, it is mostly about your customers. You need to ensure that people are curious about your business and excited to have you in their community. Here are just some of the reasons to hold a grand opening:
create awareness for your brand ;

introduce your business to the local community ;

build strong word-of-mouth marketing ;

bring in new customers ;

increase your local social network ;

increase your number of online followers ;

create a list for email marketing ;

collect testimonials ;

build relationships with other local businesses.
Awesome ideas for grand opening events
One of the best ways to develop a grand opening idea is to consider the nature of your shop. Is there an obvious theme you could go for? A comic book store, for instance, could host a cosplay party. A fashion retailer might decide to organise a catwalk show of the latest styles they have in stock. Try and choose a theme or idea that is not out of your budget and not too complicated to arrange. 
Still can't come up with a grand opening idea? No problem! Consider the below suggestions:
Start off with an exclusive sale – People love getting a bargain! Launching your retail store with a big sale is sure to bring in customers. You can run sales on selected items or offer a one-time-only grand opening discount across your entire store. 

Do it for a good cause – Supporting a local charity or community organisation is a great way to build goodwill. You could donate a percentage of your sales to a charity, hold a fund-raising raffle for a local sporting team, or set up a collection point in your store for donations to the local hospital.

Celebrate with a special guest – Inviting a celebrity, sportsperson, expert speaker, or a local personality will help you build buzz and generate press about your grand opening. For instance, inviting an online influencer who is connected to your business niche is a fantastic way of getting the word out about your business. 

Arrange for entertainment – Hire some local entertainers to keep your grand opening party going. Setting up a small stage for a music band, a dance troupe, or a comedy act can help to bring in crowds of potential customers. 

Provide food and drinks – Putting on a free food buffet is a sure way to attract people to your grand opening. You can also use this as an opportunity to partner up with another local business – but more on that below !

Partner with another local business – Teaming up with a business that is already rooted in the community can help you to attract new customers. If you are opening a record store, why not team up with the local instrument retailer? Launching a speciality store? Get in touch with your local bookshop and have them put up a reading selection that relates to your products. 

Hold a demo – If you are selling a product that isn't well known, you could hold a demo event. This can be a great opportunity to showcase what makes it special.

Incentivise your grand opening – Give people a reason to want to get involved in your grand opening. Try and break a world record, hold a competition, or set a goal that customers can help you reach. 

Have a ribbon-cutting ceremony – A ribbon-cutting ceremony adds grandeur to your store opening and will make it look like the important occasion it really is. It's also an easy and effective way of drawing in passersby. 

Celebrate for the whole week – Why not keep the party going for the entire week? Spreading your grand opening over the first week of your business launch can give you a whole host of marketing opportunities. Run different events each day or stagger sales throughout the week.  

Consider a soft launch – A soft launch happens when you only allow in an exclusive group of people before opening your doors to the public as a whole. While this may seem counterintuitive, soft launches can be hugely successful in generating buzz and arousing the curiosity of the community.
Set clear goals for your retail store's grand opening
Once you have an idea of what your grand opening might look like, it is time to consider what you want it to achieve for your business. Think about the marketing goals that you want to accomplish and then set appropriate goals. You might decide you would like to have a target number of people sign up for a newsletter, or you may wish to focus on raising awareness of your brand. 
Start planning your grand opening early
Holding a grand opening involves a large number of small tasks that need to be accomplished. Careful planning will ensure that your big day runs smoothly without any bad surprises. 
If you are holding the opening at a particular venue, make sure to book it early. Want catering or entertainment? Get in touch with performers or suppliers ahead of time. It's also important to check what other community events are happening at the same time to ensure you're not upstaged!
The earlier you start to plan and organise your grand opening, the more you will anticipate and prevent problems during the event. Generally, you should start putting together your grand opening plans a minimum of three months before it is due to happen. 
Create a budget and stick to It
Your grand opening requires tight budgeting to make sure that you don't end up spending more than you can afford to. Get estimates for your food and entertainment costs, as well as any special equipment you might need, such as seating, tables, lighting, or a public address system. Consider carefully the types of promotional activities and marketing you want to do and set aside a good amount of money. 
A general rule of thumb is to allocate at least 20% of the marketing budget for your first year for your grand opening. This sounds like a significant amount – and it is. However, it is worth remembering that you only get to have one grand opening at any one given location, so it makes sense to do it right. This means you will need to put aside enough money to cover all associated costs and not go over that amount. Costs associated with a grand opening can quickly get out of control if you are not careful, so make sure you stick to your budget!
Get the right insurance for your grand opening
Good business owners are always prepared for the unexpected. Part of running a successful business is anticipating and planning for when things could go wrong. To protect yourself, your employees, and the general public, having the right type of business insurance is an absolute must. 
So, what types of business insurance should a UK retail business have? If you have employees, then by law you will need Employers' Liability Cover. But you might also want to consider taking out something extra. 
Public liability insurance will protect your business if a member of the public injures themselves or others during your grand opening. Contents insurance will help you to recoup any losses you may incur if any of your store's stock, fittings or furniture are broken during your grand opening.  
Focus on promoting your event
The grand opening of a retail store is a good promotional opportunity, so you will want to make the most of it. Again, set aside a good portion of your marketing budget for it. Think carefully about what channels you may wish to use to advertise your opening. 
You may wish to take out a quarter, a half, or a full-page print advertisement in local newspapers or speciality magazines. Radio advertising can be highly effective, especially on local stations and during programs that deal with your particular business niche. A direct mailing campaign can be effective, as well as distributing flyers or putting up posters. If you have a celebrity or local VIP attending, make sure to prepare a press release. 
Focus on social media. Make sure you are promoting your opening via a wide range of channels such as TikTok, Facebook, and Instagram. Don't just post on your own accounts either. Keep an eye out for any local groups that may be interested in your opening and let them know about it. You may wish to invest in targeted Facebook ads or Google ads to really generate buzz about your grand opening.
Make sure your grand opening is appropriate 
Imagine that a new bicycle store opens up in your town. They advertise their grand opening party, and you decide to go along. However, when you get there, there is a nautical theme party going on! Wouldn't you be a little confused? Of course, you would! 
It is important to make sure that your grand opening is appropriate for your target audience. Having wine at the opening party for a children's toy store may not be a good choice. Likewise, having a clown as entertainment at the opening of a wine store is also not the best choice. Think carefully about whether or not your choice of decoration, music, performers, and food are all well-suited for your store and your clientele.
An example of a grand opening
John and Jenny were planning the grand opening of a clothing store that sold sustainable fashion for adults and children. The planning process began three months before the store was due to open. Firstly, John and Jenny came up with a concept for their opening. Since their store sells environmentally friendly clothing, they decided to host a catwalk show with an environmental theme.
They came up with a set of goals, including making connections in the community and generating goodwill for their business. A budget was drawn up, setting aside money for promotional advertising, social media marketing and insurance for the event. John and Jenny reached out to local newspapers and radio stations and arranged interviews. They also got in contact with schools, businesses and organisations in the area. John and Jenny invited experts on sustainability to give speeches and arranged for caterers to provide vegetarian food.
With careful planning, community involvement and creativity, John and Jenny were able to successfully introduce their store to the community. Locals and visitors agreed that the grand opening was a triumph.  
Your grand opening checklist
Start planning early

Develop a clear concept

Set goals

Make a budget

Involve the local community

Make sure your event will be safe and is insured

Have a strong marketing campaign
Where to find help with your grand opening
You may feel like you simply can't deal with all the stress of opening a store and organising a grand opening event all at once. If that's the case, it is advisable to get outside help. Try talking with other business owners in the area to see if they have advice for you. You could also consider hiring an event coordinator and party planner to help you with the workload. If you are unsure of how to promote the event, consider hiring a marketing company or working with an advertising firm. 
New business owners often feel overwhelmed by the sheer amount of work involved in starting a retail business. At Ankorstore, we know the kind of pressure that entrepreneurs are under. We've started the Ankorstart program to provide new retail business owners with expert advice, guidance, and a range of services. 
We're here to make sure your grand opening is a huge success and that you create a sustainable and profitable business venture. The Ankorstart program is free and non-binding. Don't let the stress of opening a shop get you down : join Ankorstart and get specialised coaching and personalised support during the entire opening phase of your business and beyond! 
FAQs
Do I really need to have a grand opening for my retail store?

Yes, you do! A grand opening is a fantastic opportunity to build relationships within the community and promote your business. A carefully planned and executed grand opening will significantly build your customer base and boost your brand recognition.  
How much should a grand opening cost?

It is hard to determine exact figures regarding how much your grand opening will cost, but you should budget it carefully. Allocate at least 20% of your yearly marketing budget to your grand opening. Be sure to take into consideration costs for entertainment food, drinks, and any special permits or equipment you may need for the grand opening. Don't forget to set some money aside for advertising! 
How can I promote my grand opening?

There are many ways in which a retail business can promote a grand opening. Some business owners choose to stay local and focus on flyers, posters, and advertisements on local radio shows and in local newspapers. Other retailers choose to hire celebrities, influencers or sportspeople to appear at their grand opening. Focusing on promoting your grand opening via social media and targeted online advertising is also crucial. 
How long should my grand opening last?

The length of time your grand opening runs for is entirely up to you. Some retailers decide that they only wish to hold the event for a few hours. Others spend an entire day or even an entire week celebrating their grand opening. You could even hold celebrations or sales for the entire month!