Mother's Day is just around the corner, so it's only a matter of time before your customers come looking to you for one-of-a-kind gifts. From mothers and mentors to aunts, nans and sisters – it's the time of year to say thank you to all the remarkable women in their lives.
The best way to set your shop up for success this season is to stock your shelves with various unique gifts that cater to different kinds of mothers. Candles and chocolate might be a safe bet, but you can't expect your customers to think outside the box if you don't.
In need of inspiration? Here we're sharing our top ten gifts for just ten of the many types of mums out there.
Our top 10 Mother's Day gifts for ten types of mums
1. The 90s mum
Like it or not, the age of Girl Power and low-rise jeans is back. While the TikTok generation experiments with 90s style for the first time, many mums find themselves revisiting their youth. Why not spice up your shelves with accessories that will fill mum's mind with memories?
This matching beaded daisy necklace and earring set by UK brand Full Metal London is a playful yet sophisticated nod to the 90s. 

2. The needs-a-break mum
What mother out there doesn't deserve some extra rest? Some spend so much time caring for everyone else that they forget to care for themselves. 
Stage a self-care intervention by stocking the Sweet Dreams Hamper from the British brand Clarity Blend Aromatherapy. With calming herbal products that promote deep relaxation, mum will get a good night's sleep and wake up feeling fresh and restored.
3.
3. The out-of-town mum
The Hug in a Box gift set is the next best thing for mums whose grown children can't be there in person. 
The company behind these high-quality self-care products is Hallby, whose mix of pampering products and sweet treats is the perfect way to spoil mum from afar

4. The eco-warrior mum
Let your customers give mum her very own wildflower patch. Seedboms from Kbloom make gardening fun and pollinate the planet in minutes. The 100% compostable bio-based Guerrilla Gardening Grenades are filled with an exciting mix of organic peat-free compost and nectar-rich wildflower seeds.
And mum doesn't need to be a green-thumbed gardening goddess to see the results. She's simply got to shake, soak, throw, and grow it.
5.
5. The starry-eyed mum
It doesn't matter what her star sign is; any astrology-loving mother will appreciate one of these 14ct gold-plated tarot or cosmic jewellery cases from Lisa Angel.
With various tarot symbol necklaces available, your customers can add a personal touch to their Mother's Day gift without the hassle of customising it.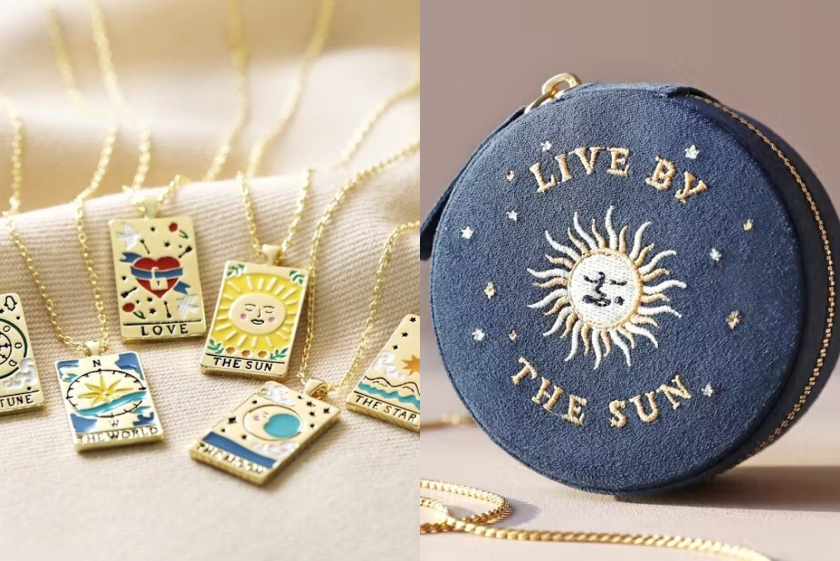 6. The creative mum
Luckies of London is a British brand with a plethora of products that cater to the artsy and eccentric. 
Help your customers unleash their mums' creativity with a DIY bobble hat kit or easy-to-use screenprinting kit – gifts perfect for those looking to take up a new hobby or revive an old one.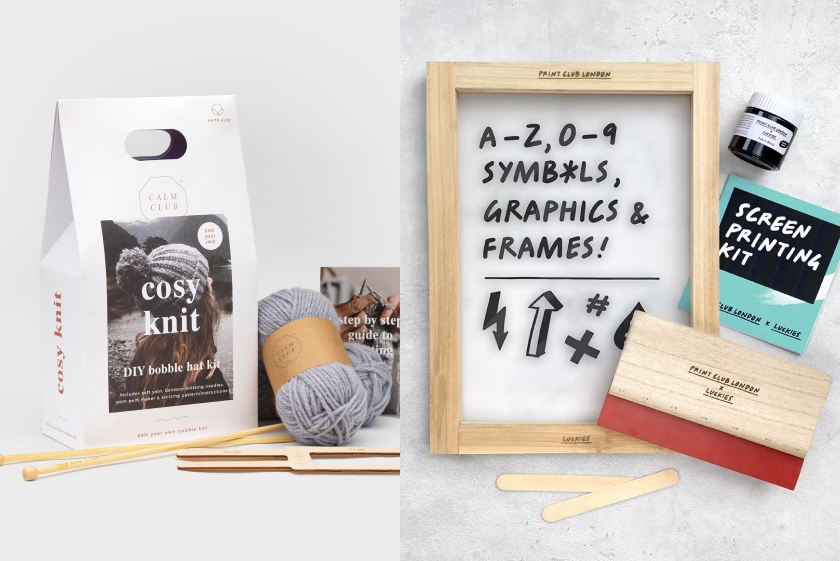 7. The pen-to-paper mum
Whether she dreams of publishing a novel or just jots down her thoughts to clear her mind, this wellbeing journal from LSW London is a stationery-lovers dream.  
The brand's beautiful gold pens are the perfect companion to their journals, so stock up and display them together for an effortless cross-sell.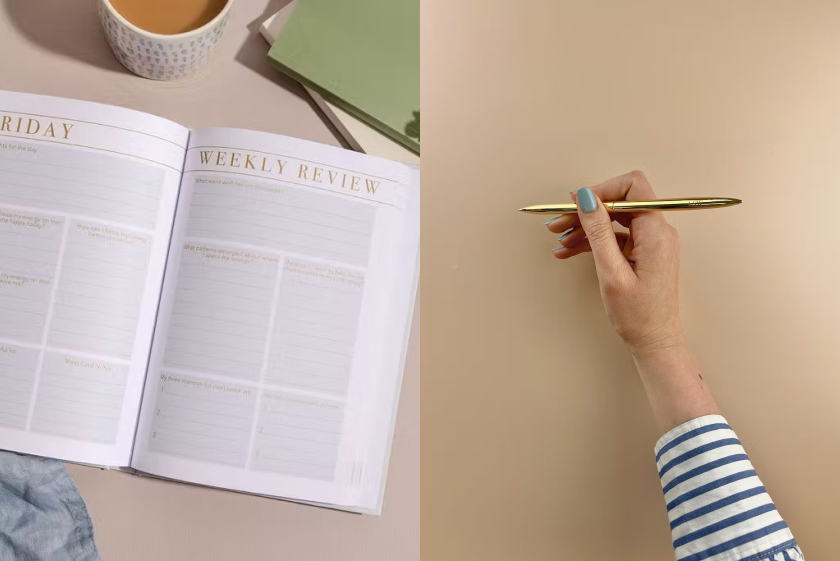 8. The one who's just like a mum
Who needs cut flowers with a card this gorgeous? These stunning paper-cut creations from Miss Bespoke Papercuts are cards to keep forever. 
With a diverse selection of hand-painted designs, including this 'Just like a mum' card, artist Aimee Richards strives to create art for everybody and offers the perfect sentiment for the other people your customers want to celebrate on the day.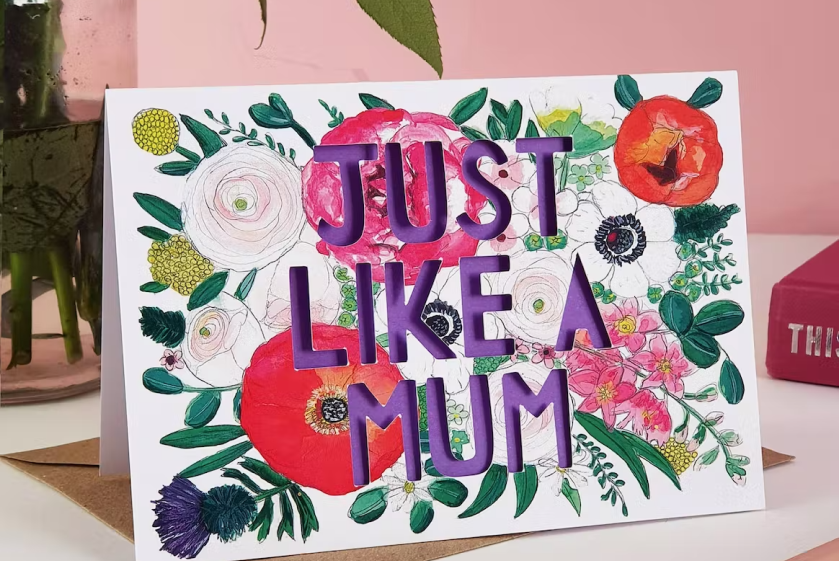 9. The nature-loving mum
For mothers committed to living clean, there's Nathalie Bond. This small family business in North Wales is on a mission to provide pure, plant-based skincare products for the whole family.
From a gentle rosewater mist that tones, cools and hydrates to mineral-rich, detoxifying bath salts, give your customers access to products that promote pampering without the toxic chemicals.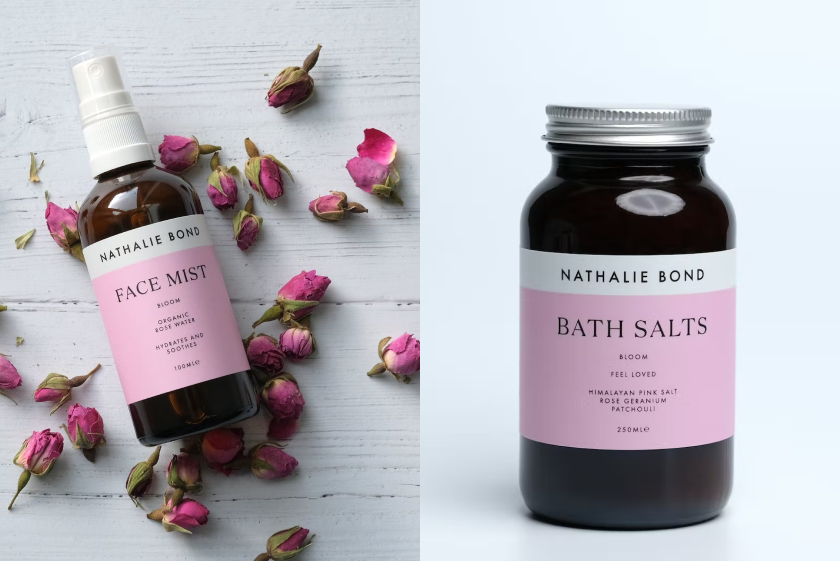 10. The new mum
Nothing is as precious as the first Mother's Day, so make room on your shelves with products for brand-new mums. 
Sentimental gifts are the most memorable, like this commemorative first-year photo frame from Sass & Belle that's sure to make her misty-eyed.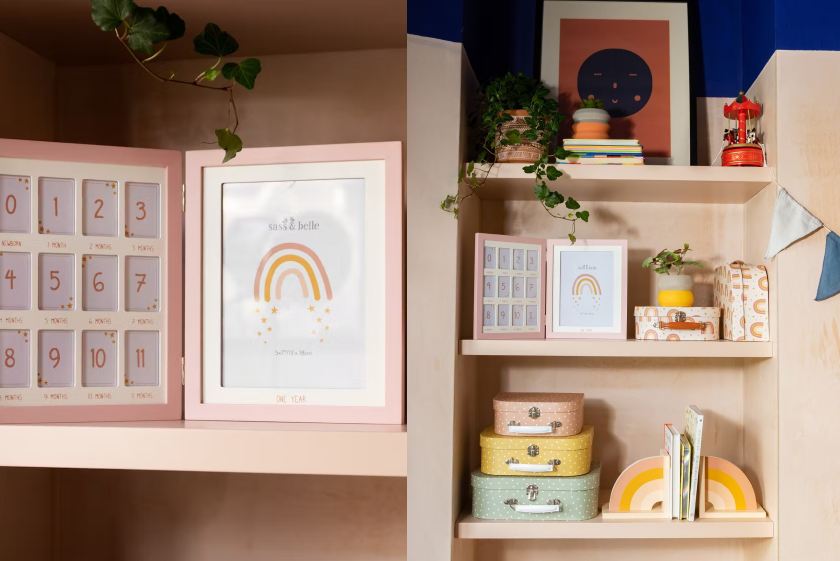 Complete your Mother's Day assortment
Are you ready to stock your shop with products as unique as each mum? Discover Ankorstore's vast selection of Mother's Day gifts. The only tricky part for you is having so many fantastic brands to choose from.