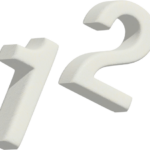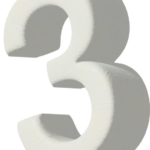 Ankorstart programme
Testimonials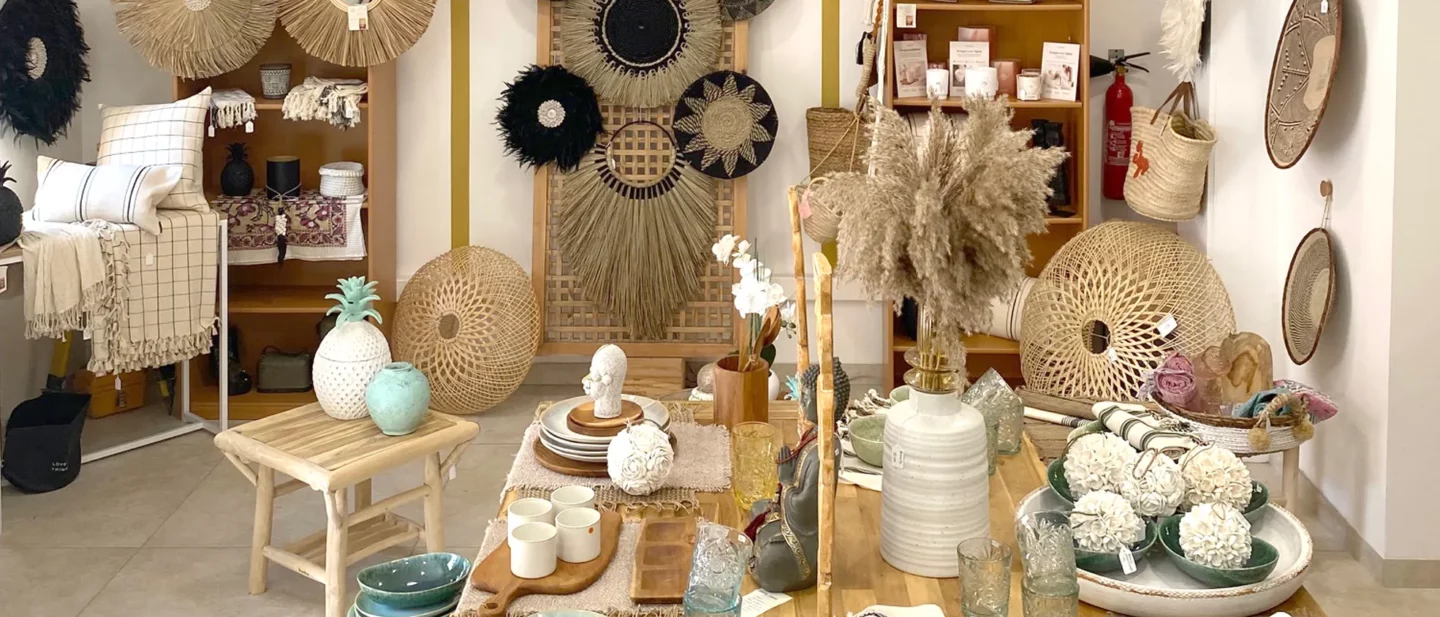 Meet Pascale, the creative mind behind the bohemian concept store L'Esprit Bagus in Marseillan
10 October 2023
Who are the retailers supported by the Ankorstart programme? Discover the story of Pascale and her concept store L'Esprit Bagus – a space dedicated to decorative objects in Marseillan in the Hérault region.
The story of L'Esprit Bagus
The shelves of concept store L'Esprit Bagus are stocked with a unique selection of decorative objects and home accessories, as well as small furniture pieces that are inspiring and unconventional. The assortment in L'esprit Bagus is of the highest quality, made from primarily natural or raw materials, and limited in quantity.
Inspired after several trips to Indonesia, founder Pascale Ripoll fittingly included 'bagus' in her shop name – the Indonesian adjective used to describe items that are simultaneously beautiful, cool, good, and inspiring.
The 47-year-old mother of two embarked on her entrepreneurial adventure after more than 15 years in the private sector and navigating two years through the Covid-19 pandemic.. A desire to change her life and reinvent herself professionally enabled her to realise her dream of opening a shop that represents her love of decoration, artisanal know-how, and the sharing and exchanging of ideas.
The Ankorstart team was proud to offer their support throughout this personal project from March 2022 until the shop's opening on 14th June 2022.
The challenges faced by Pascale
Pascale took time to develop her project behind the scenes prior to launching. She enrolled in two training courses in partnership with Pôle Emploi to acquire entrepreneurial skills and to identify the main stages of setting up a business.
Sourcing and curating her launch assortment proved to be her main pain point. She struggled with knowing how to choose products that complemented each other, how to optimise her search for suppliers, and how to build a sustainable and profitable stock inventory.
David, one of our Ankorstart experts, helped Pascale overcome these challenges by supporting and advising her before and during her shop opening.
The Ankorstart support offered to Pascale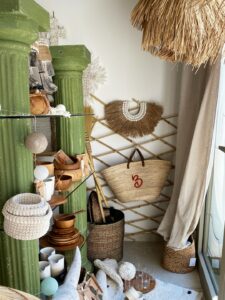 Pascale's priority was finding an online wholesale partner who understood her vision of local commerce and could help her develop her business over time. She wanted more than a marketplace; she was looking for a community where she could benefit from advice and support regarding her shop's daily management. While searching on the internet, she found the Ankorstore platform and Ankorstart – its programme dedicated to helping future retailers thrive.
The Ankorstart team contacted Pascale within 24 hours of her registering on the site.
David coached her regularly by video and telephone. Together they set up a complete action plan to help her save time and reach her goals efficiently. Pascale and David quickly established a trusting relationship based on their mutual values of humanity, listening and sharing.
David helped Pascale with the key issues around developing her business:
The efficient search for suppliers according to her constraints and budget.
The different functionalities of the Ankorstore platform, in particular the management of her back office.
Her long-term vision of her business, especially around product sourcing.
David also shared with Pascale a recommendation of bestselling brands and products in her sector of activity to optimise the launch of her shop and allow her to fine-tune her assortment.
Ankorstore's minimum order value of £100 per brand allowed her to test several products and identify the bestsellers for her shop while limiting her financial risks. She also worked with David to obtain 60-day payment terms, which freed up her cash flow, allowing her to contract a local freelancer to work on designing her branding and developing her social media strategy.
This initiative paid off because it allowed Pascale to work on her communication strategy before opening and gain visibility quickly. From day one, valuable time was saved, enabling this new retailer to launch her shop successfully.
Thanks to the Ankorstart team's mobilisation, Pascale could meet her deadlines and be open on her desired date. Today, she places most of her orders and manages her back office autonomously on the Ankorstore platform.
Pascale's advice for aspiring retailers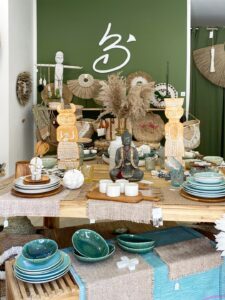 Pascale has the following advice for future retailers looking to open a shop: "First, trust yourself, and second, don't hesitate to delegate tasks. You can't do everything on your own!" Indeed, when setting up her shop, Pascale found the tasks to complete and problems to be solved accumulated quickly, despite her organisational skills. Thankfully, Pascale had the courage to be honest with herself and others about her difficulties.
Follow L'Esprit Bagus on Instagram to keep up with Pascale's journey in the future.
Related posts "Testimonials"