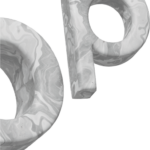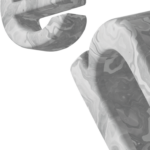 Set up your shop
Choose my business premises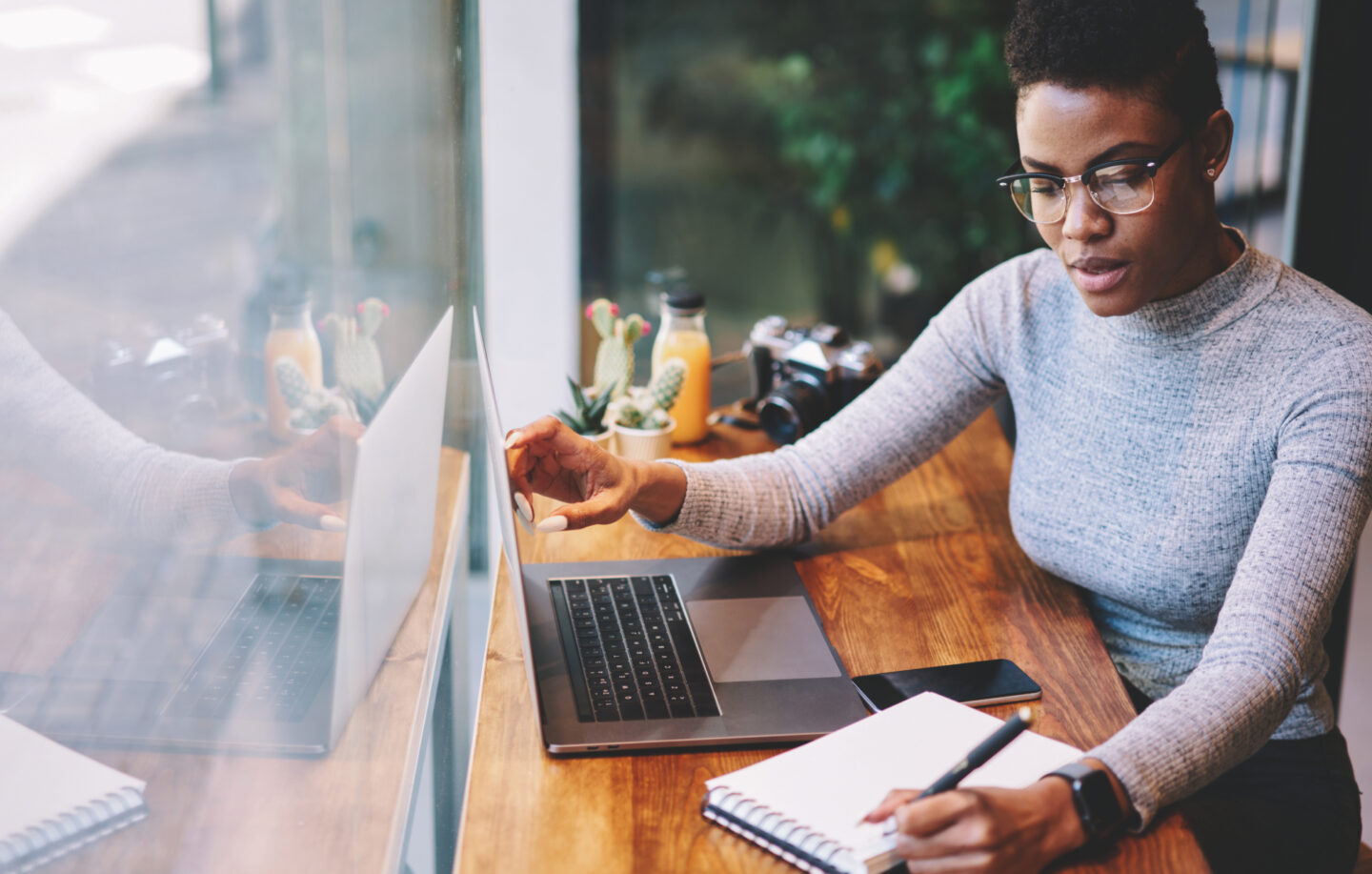 How to pick the location of your retail store?
9 June 2022
Picking the location of your retail store can have an enormous impact on whether your business succeeds or not. Factors such as foot traffic, type of neighbourhood, type of building and many other elements play an important role when choosing a store location.
Devoting time thought and careful consideration to finding the best store location can lead to a happy, healthy, and booming retail location. Before choosing any location for your retail store, it is always useful to have a strategy in place.
Read on to discover how and why picking the location of your retail store can impact its future success!
How do you select a retail store location? 
When you want to open your retail store, the best location for a retail store combines visibility, affordability, and lease terms that your business can live on. In the process of creation of your store, selecting the right location need to be where the action is. This includes many factors such as foot traffic, rent, customers, landlords and zoning restrictions.  Taking the time to analyse the area that appeals to you and your business is essential. Before choosing any retail store location, it is important to define how you see your retail store now and in the future.
Here are some crucial elements to consider from the very get-go:
What are the demographics of your core customers?
Can you visualize your building or retail space?
Do you know what you want to sell and what best represents your retail store?
How much retail space will you need? Will you need storage space, a staffroom, or a personal office?
If you cannot answer these basic questions from the start, it will make things a lot more difficult to pick a retail store location.
Types of Goods Sold
An important criterion when choosing a retail store location is to examine what kind of products you will sell. Some goods will require certain types of locations. Convenience goods require easy access to let the customer make a quick purchase.  Specialty goods fulfil more unique needs than general purpose products. Customers generally will not mind travelling out of their way to purchase this type of product because they cannot procure them through convenience or general goods retailers. This type of store may perform well near other shopping locations because their offerings may complement each other. Big-ticket shopping retail stores usually sell items at a higher price that are bought less frequently by the customer. Upscale clothing, furniture and cars are examples of big-ticket shopping retail stores. Their type of customer will normally want to compare prices before making a purchase. In this case, retailers in this segment tend to locate their retail stores far away from their rivals.
Population and Customer
A large amount of research is needed when picking a retail store. Selecting the best location needs time and effort before coming to a decision. Why not talk to other local businesses and retail store owners to find out how long they have been located there, why they decided to locate to this specific area and ideally some insider tips on the area. Obtaining demographics about your desired location is manageable through the local town library. What can also be useful are specialty research companies who help retailers gain important demographic information on the area. These sources should help in providing you with detail such as income brackets, median age, lifestyle, and the general populations. You must know exactly who your customers are and who they will be before picking a retail location.
Accessibility, Visibility and Traffic
One mistake that is easily made when picking a retail store location is that retailers confuse traffic for lots of customers. This is not always the case. Retailers need to be located next to shoppers but only if these shoppers are the type of shoppers that they want. In many cases, small retail owners can benefit from the traffic from larger retail stores.
The following aspects should be considered:
Human traffic.
Public transportation in the area.
Parking for both customers and deliveries
Retail store locations should have between 5 and eight parking spaces per 1000 square feet of retail space.
When picking a retail location, think about it from the customer's point of view. Your retail store needs to be visible to customers. Greater visibility means less advertising necessary.
Signage, zoning and planning
It is important to understand the regulations of signage, zoning and planning before signing a lease for a new retail store. Ways to do this include contacting your local council and commissions office to get as much information as possible on the local town regulations. There is always a chance that there could be limitations on the size and imagery used in advertising signs for your retail store. It is also a good idea to ask about any future planning around your retail store, such as road or street construction.
Competition and Neighbours
Before picking your retail location, make sure to find out as much as you can about the areas competitive businesses and who you will be located next to. These factors have the potential to harm or improve your business. For example, a luxury fashion brand will probably not fare well located beside a discount or slashed prices retailer. In this case, it would be better suited next to a luxury furniture store or a beauty salon. These types of retail outlets would draw in the same target market without being in direct competition with the fashion boutique.
Personal Factors
If you are planning to work inside your retail store, it is important to think about your work-life balance. Things such as the work commute are crucial to consider, especially if you have a family. It may also overshadow the benefits of being a boss if you spend a long time travelling back and forth to work.
What makes a retail store location work? 
Picking the best location for your retail store can boil down to several important elements. It all depends on your retail store's needs and expectations, but there are a few easy things you can tick off your check list when picking a retail store location.
Consider your brand
Keep your brand in mind when choosing your retail location. For example, a luxury retail boutique might not fare well in the middle of a rural area, where customers would spend less money on retail items
Go where there is demand
Just as simple as it sounds, find a retail location that is not surrounded by competition. An area where you know your product will be in high demand and competition is low, is effective. Ideally, expanding to a retail location where surrounding shops and businesses are complimentary to yours is a great way to make sure your retail's location fits into the local market.
Think about recruitment
If you are hiring employees and managers for your retail business, it is a good idea to make sure that you are in an area with good access to public transportation, or where potential employees will be attracted to live and work. Finding high-quality employees is essential to any business and its success, so it is crucial to plan your location around where employees want to work or can easily access.
Think about vendors and suppliers
The best retail location is one where it is easy for you to connect with your vendors and suppliers, otherwise you may experience significant delays or run into frequent issues with inventory levels. When picking your retail location, consider which option makes it easier and cheaper for you to access and get the raw goods you need to operate your retail store.
Find a safe location
Picking a retail location where you and your employees feel safe and protected is of the upmost importance. This is particularly important for retail locations with inventory that may have a higher risk of burglary and theft, or if you or your team will be left operating the retail location alone at night.
Stay within budget
A major challenge for many retailer's stores is finding a location that fits within the business's budget. There are often location-specific costs to consider that go beyond the payment of monthly rent or purchase of a retail space. These hidden costs include taxes, renovations, utility bills, wage requirements and economic incentives. Even mobile retail businesses need to consider the costs of permits and licensing when picking a retail location.
Another important thing to remember when picking your retail store location is that you do not need to limit your search to shopping centres or high streets. You can also find retail spaces in airports, free-standing buildings, and special event kiosks.
Methods to choose your retail store location  
The location of your retail store, as we know already, is the number one criterion to consider when starting a business. How do you go about choosing the location of you retail store? There are many surveys and studies that can be found to help. Beyond the concept of the point of sale, the location is the factor that will decide its success or failure.
Measure of flow of traffic
Sophisticated customer relationship management tools have become popular in the retail industry. They allow the retailer to track every single point of the customer's experience. Many retailers are currently using traffic flow analysis in retail management to discover the distribution of traffic by hour, day of the week, store location, seasonal periods, promotion periods and total chain. With traffic counting, retailers can make sure they are in the best location possible. Tracking traffic flow in retail allows you to create initiatives that increase the likelihood of sales. Sensors and infrared technology can be used at the entrance areas to count the number of visitors to the store. Some technology is even so sophisticated that it can tell whether the customer is entering or leaving. Counts will be generated and sent to a database. Some software systems allow reports to be generated by store, time, entrances, and segmentation groupings.
GPS Data
Another method comes from the GPS chips of smartphone owners. The data is aggregated and anonymized for GDPR compliance, and analyses are carried out to determine the number of people passing an address at any time. A more costly but effective method.
Different kinds of retail store locations
When retailers expand their presence with new stores, as we know, the key factor is location. Whether it is a densely populated or rural area, it is important that the retailer stays relevant. Location can also enhance or decrease the ability for a retail store to market itself and handle any competition from other businesses.
Shopping Centres and Malls
Shopping centres or malls contain several units and lots of space for retail stores to be located. This type of retail store location is ideal because they generally offer adequate parking space and high visibility. They are also often served by public transport routes as customers come here specifically to shop. A disadvantage of this style of retail location is that your retail store will sit next to a lot of competition and the rent is likely to be higher than in other locations.
Free standing retail locations
This type of retail store is in any stand-alone building. It could be hidden in a neighbourhood or right beside a busy motorway. They can vary in sizes and can be appropriate for various types of businesses. There normally tends be limited immediate competition, reasonable costs per square foot and fewer restrictions from landlords.
Downtown Areas
Many communities are working hard to reenergize and revitalize their downtown areas. You will often find many older, well-established retailers in a downtown area. Space can be limited so these locations are often favoured by smaller and more specialty stores. An advantage of this type of location is that they are attractive to younger consumers who prefer urban living and there can be a lot of heavy foot traffic. A disadvantage of this type or retail store location is that there can be high rent, expensive parking and limited store space.
A brick-and-mortar retail space
As consumer shopping patterns change, retail stores must choose their location carefully. The term brick-and-mortar retail space refers to a traditional street side business that offers products and services to its customers face-to-face in an office or store that the business owns or rents. The local grocery or the bank on the high street are examples of brick-and-mortar companies.
FAQs
What is meant by retail store location?

The definition of a retail store location is a space you lease for the selling of goods to consumers. When it comes to the location of a retail store, owners only have one goal, to sell as much merchandise as possible. Therefore, it is extremely important to pick the best retail store location. Therefore, they focus on sales floor space, sufficient parking for customers and an overall image and area that will draw in as many customers as possible.
What types of goods are considered retail?

Retail stores sell finished goods to consumers in exchange for money. Here are some examples of different types of retail stores:

Grocery stores and supermarkets

One of the most popular retail stores is groceries and supermarkets. Depending on their location, the size of these retail stores can vary from small family-owned businesses to large supermarkets and retail chains.

General merchandise stores

General merchandise stores include department stores and mass merchandisers. General merchandise retail stores sell a variety of items which can include clothing, sporting goods, furniture, toys…the list is endless!

Specialty stores that only sell one type of product

These retail stores usually sell large quantities of a specific item. For example, a bookstore, a cheese shop or pet supplies.

Restaurant and dining establishments

People spend serious amounts of money eating out at restaurants. Whether it is fast food, midscale or fine dining establishments, restaurants are extremely popular retail outlets that cater to the masses. On the other hand, with popularity comes a lot of competition!
What factors go into picking a retail store location?

There are four main important factors to consider when picking a retail store location.

– The local market

– The business environment

– Population demographics

– Visibility and accessibility

Choosing a location that does not account for such factors could have a major impact on the overall success of your retail store.
What are the different types of retail store location?

There are several different types of retail store locations:

– Department stores

– Enclosed shopping centres

– Open air shopping centres

– Neighbourhood local stores

– Pedestrian areas such as high streets

– Freestanding kiosks and carts
What are the main questions to ask when choosing a retail store location?

When first deciding to choose the location of your retail store, it is always important to ask yourself some basic questions to get the ball rolling. They may sound simple, but you would be surprised to know how many people forget the small details when picking the location of their retail store!

– Am I close to my target market?

– Is the space easy to access?

– Can I move in right away?

– How much local competition will I face?

– What are the local laws?

– Is it safe?

– What are the terms of contract?
What is the importance of a retail store location?

The location of any retail store is of the upmost importance as it requires long-term capital investment. A good location is key so that it attracts as many customers as possible. A well-located store makes supply and distribution a lot easier. Having a well-placed retail store can change the way customers spend money by bringing in more money to the community.