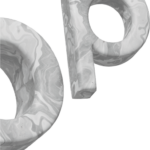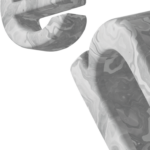 Set up your shop
Create my product assortment
How to successfully open your shop during the back-to-school season?
18 July 2022
Are you planning to open your shop during the back-to-school season? If so, it's a great time to open as it's one of the commercial highlights of the year.
Define your product assortment for opening your shop
Your shop is scheduled to open in time for the start of the school year, so it's a good idea to integrate back-to-school products into your launch assortment. 
Your launch assortment is one of the key steps to ensuring your shop opening is a success. The products you choose to sell should represent your shop DNA and the unique values that you bring to the market. It's through your first days of opening that you'll meet your future customers. 
Strategically, the selection of products for your launch assortment will form the basis for the performance of your shop. The selection will be used to;
Set your provisional budget 

Define your stock

Evaluate sales testing 
Plan your calendar for the back-to-school rush 
The start of the school year is the time when pupils return to the classroom after the long summer holidays. The period is also associated with the return of activity in general, especially economically after the slower off-season. 
The start of the new school year can be any time from the end of August until mid-October, check the schools in your local area to see when they reopen.
Start sourcing products early 
Our experts at Ankorstart recommend that you start sourcing your products three months prior to the back-to-school season beginning. Core products for the time of year such as stationery are likely to sell out quickly, so the earlier you can start sourcing and buying stock the better. 
Once you've chosen your products, why not merchandise an area of your shop with a back-to-school collection? It's a great way to help your customers quickly and easily tick off their checklists, and maximise your chances of selling. 
The Ankorstore selection
Discover an unique selection of back-to-school products and all the essentials your customers need to get little and big kids ready for the return to the classroom on Ankorstore now.