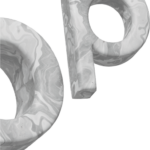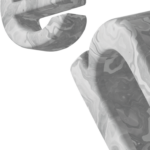 Set up your shop
Promote my shop
Five tips for a successful first festive season
4 November 2022
For most, the festive season brings warmth, togetherness, and an overall magical feeling, but what if you're a brand new independent retailer?
The thought of navigating the busiest season of the year can be quite overwhelming, and we don't blame you. But don't worry; one of our goals with Ankorstart is to help you mitigate stress by giving you the tools you need to make the most of your inaugural holiday season.
1. Start planning early
One key takeaway to remember is this: it's never too early to start preparing for the Christmas rush, even more so in 2022. Studies show that, worldwide, 42% more shoppers are planning to shop earlier this year to avoid the inevitable price hikes caused by inflation. 
Ensure you have enough inventory and order ahead of time to account for these early shoppers. Don't just focus on Christmas, but on Black Friday and Cyber Monday, too, as the entire season is bound to generate sales.
Don't forget that leaving plenty of time to plan properly can make or break your success – no matter the retail event or time of year.
2. Consider the current climate
It's the first proper festive season post-pandemic, which means that with the excitement and relief of things finally returning to normal comes an element of uncertainty – even for the most experienced business owners in the industry.
As a new retailer, you face even more uncertainty. You're probably wondering how many shoppers will trade the comfort and convenience of e-commerce for browsing a bustling high street. What if you don't order enough stock, or what if you order too much?
The festive season can be the most profitable time of year for your business, but only if your supply meets the demand. Because it's your first festive season, it's too soon to know your most popular products, but you can anticipate your bestsellers and order accordingly by researching this year's top gifting trends. 
Ankorstore's low minimum order and flexible payment terms make it possible for you to access a variety of different products in smaller quantities so you can test them risk-free.
3. Be flexible
Because there are a number of unknown factors surrounding your first festive season, the best way to reduce stress is to go easy on yourself. Don't become too attached to your expectations, and instead aim to be as flexible as necessary. 
Are after-work shoppers browsing for longer than you expected? Maybe you need to stay open later than planned. Adjust your hours of operation to the behaviours of your customers instead of asking them to adjust to yours. 
Think you could do with some support? If you're worried about handling the holiday rush with the resources you currently have available, don't hesitate to ask for help. Hire a part-time hand to help you on the shop floor or with packaging up online orders. And as always, our Ankorstart experts are always on hand to offer support and advice. 
4. Deck the halls – online and offline
The festive season is the perfect opportunity to gain visibility and entice customers into your store. Get shoppers' attention by decorating your shop. In fact, go all in on spreading the cheer wherever your brand appears, including your social media channels. 
Set up creative displays that showcase your seasonal products and design an eye-catching window display. Then, make sure to take photos of your decorated brick-and-mortar shop and post them on social media. Get your shoppers in the festive spirit even more by turning up those Christmas playlists too.
Transforming your shop into a winter wonderland can turn a mundane shopping trip into an exciting experience – leaving your new customers with a lasting impression and increasing their chances of returning long after the holidays.
5. Reduce stress for your customers
The holidays aren't just a hectic time for you; your customers also have a lot on their plates. There are things you can do to reduce their stress and increase your chances of making more sales.
Creating a festive gift guide is a fantastic way to showcase your inventory and help your customers discover unique products. You'll help them shop for the people on their list, and you might even show them something they didn't know they were looking for.
Curating your inventory this way will encourage new customers to try your products.
Gifts don't have to be seasonal; however, you can encourage customers to buy your regular products as gifts by merchandising them differently or creating gift sets. 
Note what works and could be improved upon, and apply what you discover to next year's festive season.
Remember, when you're a new retailer, every season and event is a learning opportunity and a chance to become even more successful next time around.
As far as this season is concerned, just know that the more you plan now, the more you'll profit. And for a new independent retailer, growing your burgeoning business is the best gift you could get.